Our motto is, if you have choice you can choose, so make your choice and enjoy your day.
Because you deserve the best!
Introduction
MG Company is a family-run company founded in 1835, south of the city of Barcelona. Since its creation and through the mid-20th century, business activity has essentially centered on the elaboration of liqueurs, syrups and soft drinks.
In the 1940s the company started gaining its subsequent decades of experience in the production and distilling of spirit's, concretely gin, which led to the launch of one of the first gins elaborated in Spain – GIN MG.
Thanks to over 70 years of history and knowledge in this production and distillation of spirits, MG Company today has both great recognition and prestige within Spain and in the export markets in which it is present.
The contents of this site are aimed at persons of legal age for consuming alcoholic beverages according to the legal provisions of each country.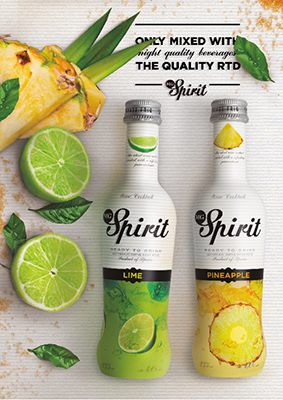 Taste the Spirits
Vodka Pineapple
Vodka Orange
Vodka Lime
Vodka Blueberry
Vodka Grapefruit
Gin Tonic
Gin Lemon
Whisky Cola
Whisky Ginger Ale
Cuba Libre
Mojito
0.275 ml 5,5% vol
NEW on the world market:
Wine Cocktails RTD.
Lime wine Cocktail 4% vol
Pineapple wine Cocktail 4% vol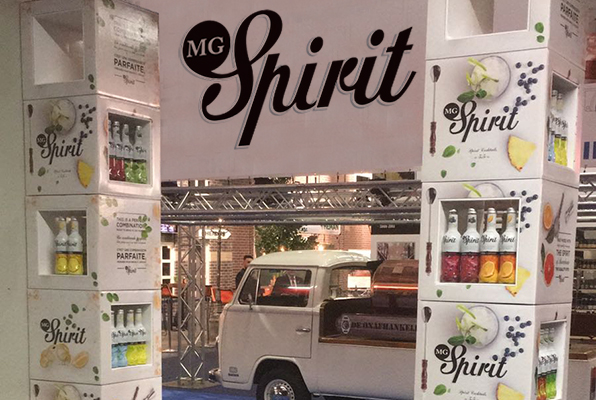 MG Spirit on tour.
In January 2017, mgspirit was at the annual catering event in Amsterdam Rai. Meeting special people and enjoyed the biggest event of the Benelux.

Head office Benelux
Cuserstraat 93
1081 CN Amsterdam
The Netherlands
Head Pilotshop
Nieuwe Amstelstraat 111
1011 PL Amsterdam
The Netherlands
Email
info@mgspirit.eu
sales@mgspirit.eu
export@mgspirit.eu
Official Website
www.mgspirit.eu